#1 Orange County SEO Marketing Agency
You searched for "Orange County SEO" on Google and boom here we are!
Looking to get more customers online? Click the button below to schedule a free consultation!
Get Your SEO Audit Today!





local seo
Local SEO is about helping customers in the Orange County area find your business online. We work with you to decide how big of a geographic area you are looking to target and go from there.
national seo
Nationwide SEO is how we increase your rank when anyone in the country searches for products or services like yours. We are good at what we do and feel confident saying we can get you to the top.
paid advertising
Paid Search Advertising is the fastest way to gain traffic in a hurry. See immediate results with effective PPC ad campaigns. A well thought out SEO plan will benefit you in the long run but takes some time to fully craft.
web development
Having a website that attracts a lot of visitors doesn't necessarily mean you're going to have a lot of sales. It's also important that your website is easy to use and has all the resources and information.
social media marketing
At Seyfmark, we can manage all aspects of your digital marketing strategy including social media. Social media is everywhere, and it is a great tool to market your business.
reputation management
We have years of experience burying negative comments so when customers are looking for services or businesses in your industry, the positive stuff is the first thing to pop up.
Turn Clicks Into Customers
What To Expect With Seyfmark
– High ranking position on SERPs for better visibility
– Targeted optimization in your chosen local community
– Increased online presence for old and new customers
– Active engagement on social media from your target demographic
– Personalized content that matches your brand and your audience
Don't get discouraged by your competitors rankings. It's never too late to take your competition head on. With targeted Orange County SEO techniques, your business can be taken to a whole new level. Call us today and ask about which tailor made SEO package works best for you!
Turn Your Website Into A Full-Time Sales Person Using Orange County SEO Strategies and Find New Customers in Your Area!
Looking for a well-established driven SEO Company in Orange County? We understand that  success on the internet comes from  a solid organic search engine optimization strategy. With search still the most popular method of finding information and services Seyfmark continues to provide huge successes s with our Orange County SEO Services.
Today, your customers are using local search engines to find local products and services nearby. In fact, there are more than 5 Billion local searches on Google every month, 61% of which result in a direct purchase at a brick and mortar business. That's why our Orange County SEO service is one of the most effective ways of advertising your business today – it gets you found online when it matters most.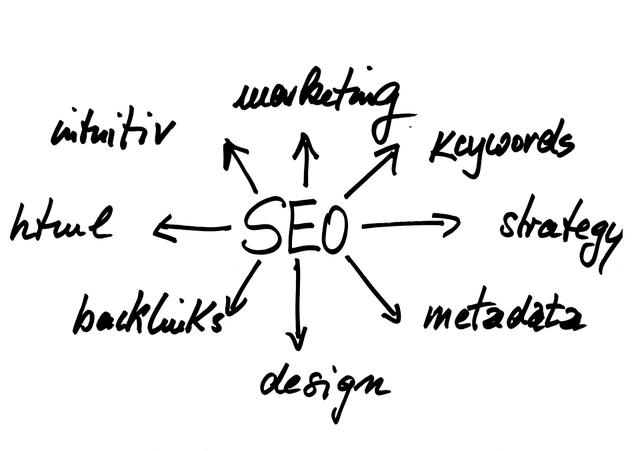 Search Engine Optimization Strategy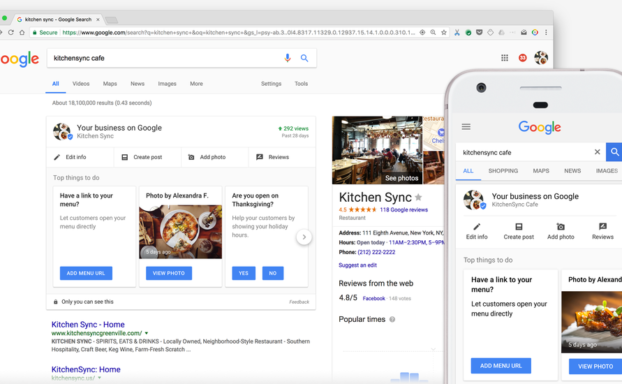 Over the past  few years, the world has  experienced more than  forty five search engine changes. Google search is constantly changing , but Seyfmark  is on point with our company's effective SEO services and strategies. Let Seyfmark guide you to success and more search visibility. Get a free website audit from Seyfmark today! 
Search Engine Optimization Planning
Keyword Research for SEO
Technical SEO Optimization
Competitor Analysis
Local SEO Targeting
Onsite SEO/Off-site SEO
Reporting for Search Engine Optimization
Advanced SEO Techniques
Drive Your Businesses Revenue Today!
We offer SEO services that help websites increase organic search organically and compete for 1st page rankings of competitive keywords.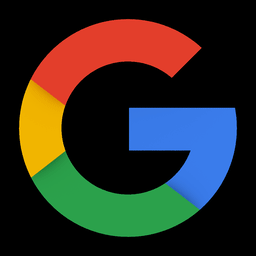 FREQUENTLY ASKED QUESTIONS
We understand that SEO can seem overly complex and confusing. To help you out, we have put out a list of FAQ's to give you a better understanding of how our process works.
SEO isn't a quick solutions for growing your business. Despite it taking longer than Facebook ads for example, it has a much lasting impact towards generating leads and finding you new customers.
Seyfmark utilizes the industry's most powerful analytics tools for tracking the best performing keywords. With a keen eye for upside and opportunity, our SEO experts will provide input on which keywords are most searched, most competitive, and have the highest probability of converting for you.
If you do have any more questions, you can always ask us here.
How long does it take to rank?
Rankings are dependant on keyword difficulty, Keyword difficulty is a score based on 0 – 100 to determine a markets competiton. For example, the keyword "new york SEO" has a difficulty of 58 according to ahrefs (a popular SEO tool to measure KD). If your business is targeting a keyword with a score of 80, it will take longer to rank than a keyword that has a KD of 9. Your best option is to contact us to view our approach on ranking your keyword specifically.
How does your pricing work?
Our pricing is based on the hours it takes to get the keyword placement. This ties back to understanding how keyword difficulty can affect SEO rankings. For a keyword such as "new york SEO", we would charge more than for a smaller keyword such as "los angeles seo marketing agency". This is because going for keywords with more competition takes more time and much more production than a keyword with low difficulty.
Whats your approach for SEO?
Our approach varies depending on the type of business you are. But regardless of your business, we get the work done by focusing on creating high quality relevant content, updating your content regularly, creating click-worthy title tags and meta tags, using image alt tags, focusing on website speed, and having link worthy content. With these suggestions it is safe to say you'll see positive movements regardless of the industry.
Do I pick the keywords?
When we launch an SEO campaign we always ask you what keywords you want to rank for. Once we have that set list of keywords, we can then determine other keywords that fit well with your brand authority. Targeting keywords all comes down to what the user is trying to accomplish after they make that search. We can also use tools to find keywords that are being searches the most in your local area or throughout the world.
Will you write the content?
Yes, if you don't have existing website content for us to optimize we will do it for you. Our SEO strategy is also a content marketing strategy. Using a team of highly skilled writers we can create content that represents your brand and what it stands for. We specialize in writing articles that are 100 – 10,000 words long all in efforts to rank for a specific keyword. If you already have content, we then optimize your existing content to make sure it gets impressions in the search.
You need  an agency to  make your professional life easier—a team who will remove barriers and produce results, so you  can accomplish your goals. When working with us, we promise to provide:
Superior Performance: Get the best tools, technologies, and results you've ever had in your organization.
Be Future-Proof: Know and experience the latest in digital marketing ahead of your competition.
Work with Experts in your Industry: Work with a team of experts who know what it takes to deliver measurable results in your digital marketing campaigns.
Love Your Experience from Start to Finish: Enjoy a combination of strategies, results, and service that create the best experience imaginable.
READY TO GROW?
Fill out the form below and one of our Orange County SEO representatives will give you a call to discuss how we can increase your bottom line! We'll be in touch shortly.