#1 Orange County
Web Design Firm
Turn your vision into a reality.
Your website is vital for your online presence. Whether you're a brick-and-mortar store or a top notch university, your website is the main driving force of your digital outcome. 
Schedule a Free Consultation





TURN YOUR WEBSITE INTO A FULL-TIME SALES PERSON
What To Expect With Seyfmark
– A website that will give you that competitive edge
– Easy to use – not just for your prospects, but also for you
– A balance of functionalities with greate user experience
– A team of web experts who are ready to take on any challenge
– An ROI of the end product
It's never too late to ramp up your online presence. Use this opportunity to turn your website into a lead generating machine.
What Matters The Most To Us About Your Website
Content Management System
Your content mangement system (CMS) is what's going to hold your website together. Depending on the entity and their end-goals, we take a look at what are the best CMS solutions to help achieve those goals whether it is for accessibility, driving enrollment or increasing sales for an e-commerce website. Each CMS has their quirks and features, so our team of developers looks into each one of them and identifies which are the best for your bottom line.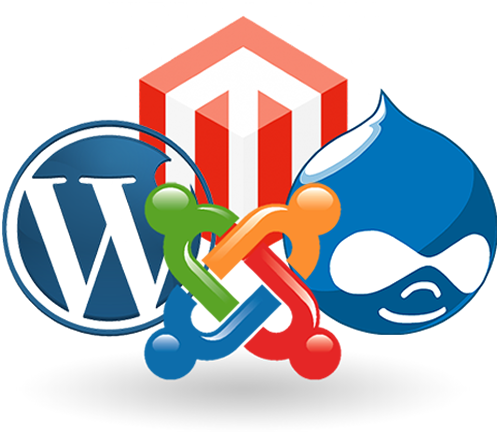 User Interface (UI) & User Experience (UX)
When people think of UI/UX, they think more of the UI point of view. How will my website look? What is the design going to look like? On top of the overall look at it being important, we believe that user experience (UX) is more crucial. When a user goes to your website, you want them to perform some sort of action – whether that's filling out a contact form, signing up for your newsletter or buying your products. Each of those actions require different perspectives of user experience. At Seyfmark, we create planned UX strategies to ensure that your end goal is reached. Your UX is going to be the driving force of how successful your website is.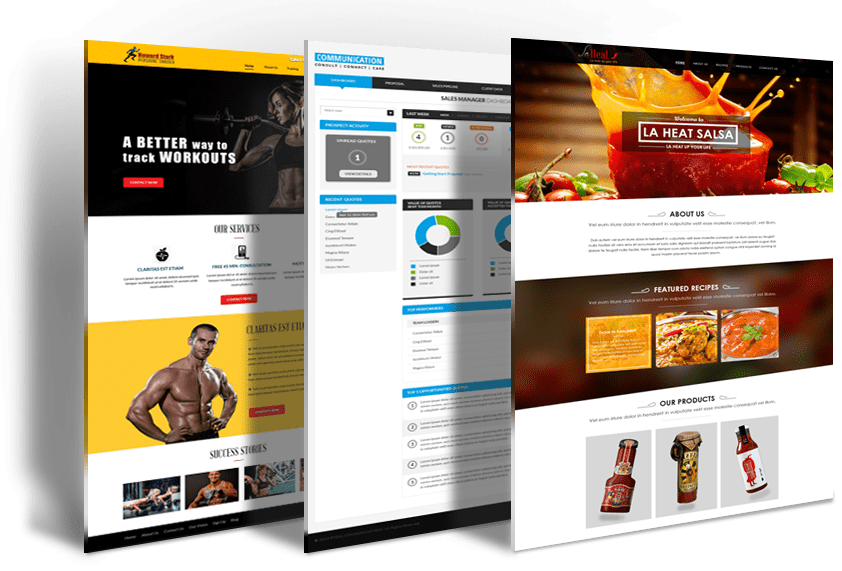 Optimization for Search Engines (SEO)
Congratulations! Your website is now up and running. Now what? Your website won't have any value unless you generating traffic to it. At Seyfmark, our team of SEO experts have a full grasp of what it will take to increase your search rankings. We will take a look at your competitors to see what they do and create a gameplan to one up them in the search realm. Your highest level of interest from your prospects occurs when they are searching for something on Google, so take advantage of that level of interest by getting your website populate on search listings.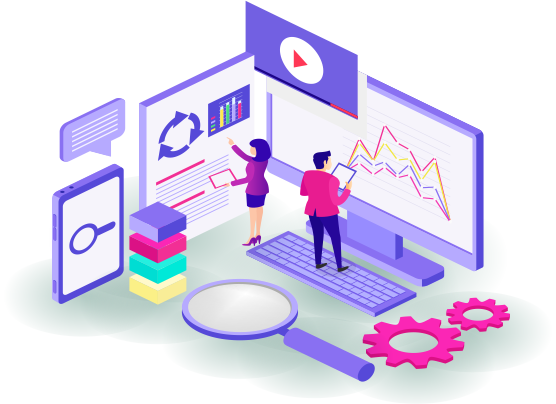 Conversion Rate Optimization (CRO)
When a prospect buys an item from your store, enrolls for a class or calls your location, that is called a conversion. Conversion Rate Optimization (CRO) is the practice of getting more sign ups, sales, etc. on your website through different tracking methods. At Seyfmark, we closely identify the path structure that a typical user goes through before making that conversion and discover what tweaks and adjustments need to be made to your site. This doesn't just help with your bottom line, but this also helps with your online search rankings as well.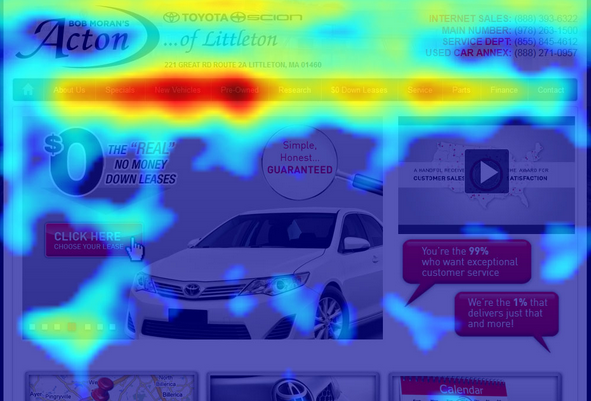 Drive Your Businesses Revenue Today!
On top of designing an aesthetically eye catching website, we also help you rank higher on Google searches so customers can find you. Schedule a free consultation today to learn more about we increase your bottom line.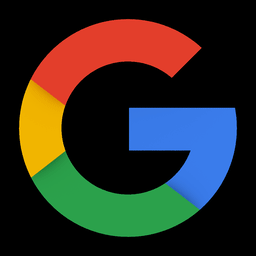 FREQUENTLY ASKED QUESTIONS
Websites can seem overly complex and we get that. In addition to creating a custom website for your needs, we want to make sure that you feel like you're getting a real return on your investment.
We guide our clients through the process by showing them a road map of the steps that we are going take, deadlines, what functionalities we recommend, s well as best practices so search engines can find your website.
What we are proud of doing is providing our clients custom videos of how to make changes to the website to ensure they are comfortable. At Seyfmark, the last thing we would want is for them to feel lost.
We've racked up the most common questions we get about web design projects. Hopefully the FAQ will help you get a better understanding of how we handle web design projects. If you have any additional questions, you can contact us here.
How Much Does Web Design Cost?
Pricing for website design depends on various factors including how many pages you want, the functionalities and much more. After a consultation, we will be giving you a ball park estimate unless if the overall project is extensive.
How Many Design Options Will You Be Providing?
For each web design project, we will be providing 3 different design styles for you to choose from including to 3 rounds of edits.
Is There Anything You Need From Me?
Yes, if you have a website domain that you have purchased, we will need access to your domain provider for when we are ready to launch the website.
How Does The Payment Structure Work For Web Design?
At Seyfmark, we break it off into 2 parts. The first part is a 50% deposit before we begin to get the ball rolling. After the design and development phases, we will require the last 50% of the payment to be submitted before launch.
You need  an agency to  make your professional life easier—a team who will remove barriers and produce results, so you  can accomplish your goals. When working with us, we promise to provide:
Superior Performance: Get the best tools, technologies, and results you've ever had in your organization.
Be Future-Proof: Know and experience the latest in digital marketing ahead of your competition.
Work with Experts in your Industry: Work with a team of experts who know what it takes to deliver measurable results in your digital marketing campaigns.
Love Your Experience from Start to Finish: Enjoy a combination of strategies, results, and service that create the best experience imaginable.