Utilizing Under-Priced Attention To Reach Your Target Audience
We Help You Get Targeted Website Visitors Using Pay Per Click & Digital Adverting.
We Are Google partners & Are Always Up To Date With What Works Best.
Performance-Driven Paid Digital Advertising 
Seyfmark's marketing analysts offer a lean, data-centric approach toward digital advertising. Digital advertising can be a quick and effective way to drive traffic to your website provided you have the proper management and understanding of your metrics. You can spend quite a bit of money paying for expensive, unqualified clicks that aren't going to convert into leads and customers.
With our multitude of online advertising strategies, we can work with almost any niche in order to reach your target demographic. Included in our digital ad campaigns are ad monitoring, ad creatives, ad optimization & reporting.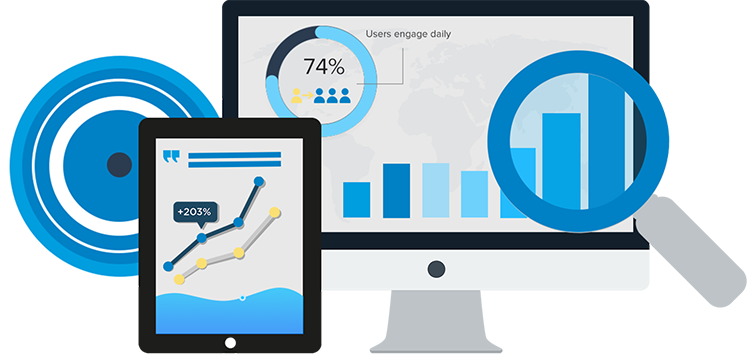 Our Paid Digital Advertising Approach
Far too many entities aren't seeing the positive return on investment they want from their digital advertising campaigns. That's because it's easy to get distracted by focusing on vanity metrics like cost per click, impressions, traffic and raw numbers for leads and sales.
Our analysts focus on the data truly matters – such as quality score, cost per lead, cost per acquisition and net profitability. We think about your campaign in business/education terms, and this is one of the primary reasons we've been successful building targeted campaigns that optimize for profitability.
How We Create a Profitable Digital Advertising Campaign
Help you better understand your online search marketplace
Improve your positioning in the market
Refine your campaign based on best practices
Target only the most relevant users
Optimize bids based on "propensity to convert"
Create competitive and winning ad copy
Our analysts have a proven track record of managing millions of dollars of ad spend, almost always increasing performance within the first 30 days of working on an account. Every analyst on our team is Google Adwords and Google Analytics certified, as well as completing a rigorous training program before they manage a client's campaign.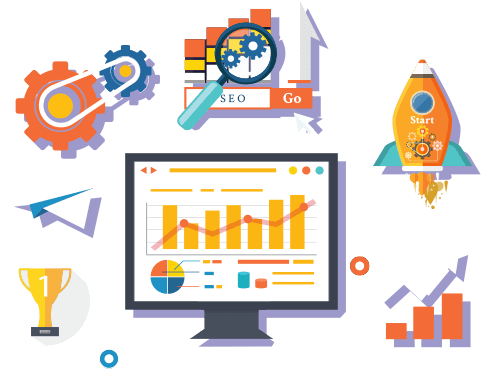 You need  an agency to  make your professional life easier—a team who will remove barriers and produce results, so you  can accomplish your goals. When working with us, we promise to provide:
Superior Performance: Get the best tools, technologies, and results you've ever had in your organization.
Be Future-Proof: Know and experience the latest in digital marketing ahead of your competition.
Work with Experts in your Industry: Work with a team of experts who know what it takes to deliver measurable results in your marketing and public relations campaigns.
Love Your Experience from Start to Finish: Enjoy a combination of strategies, results, and service that create the best experience imaginable .
READY TO GROW?
Fill out the form below and one of our website deisgn representatives will give you a call to discuss how we can increase your bottom line! We'll be in touch shortly.