SEO, UI/UX, Keyword Research
About Infinity Clinic Pharma
Infinity Clinic Pharma has been an active company since its inception, with a focus on developing and manufacturing skin & hair care products. They also commercialize these dermo-cosmetics for personal use in order to enhance one's beauty both inside-out as well aesthetically by making better choices about what goes onto their bodies/heads daily!
We were asked to diversify their sales channels, especially on the Google side of things. They were getting most of their sales from Social Media ads, but wanted to scale.
We identified a keyword targetting plan to ensure that the customers who are looking for certain beauty products can be found. We utilized search intent, which helps us understand what people want and need from our site in order to generate more sales!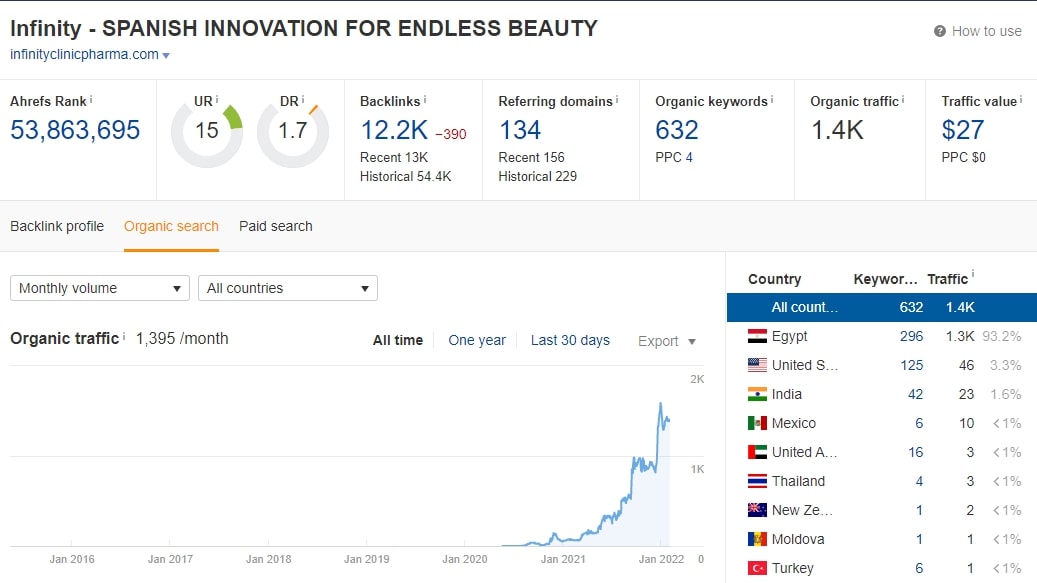 The company has seen an increase in revenue of over double since we started advertising them. Our strategy was focused on maintaining high-level ROI but also managing their brand feel, which led us to great success with increased conversions and a 22X return on investment within 3 months!
Lets Chat
See What Seyfmark Can Do For you