Monitoring the competition is something that every entrepreneur must accomplish frequently. Free SEO tools give you the opportunity and a blueprint to one up your competition. You do not want to simply follow what they are doing, you want to know how the market is reacting, what the latest trends are, and position and plan to always be one step ahead of everyone.
This monitoring aims to find new possibilities and set goals based on someone you need to win (or stay ahead).
Nowadays, in a world where research is so important and detailed and with the Internet growing so much, you have a million different factors to consider when spying on your competition. That is when these tools come into play.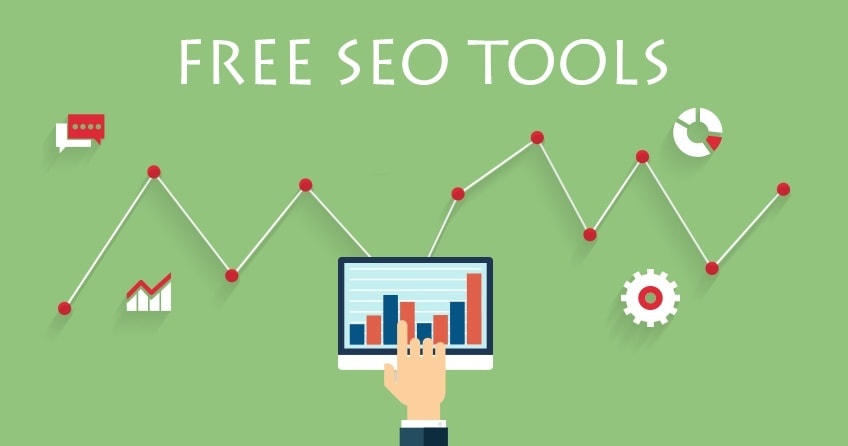 In some cases, tools that you will use to monitor your own performance can also provide valuable information about your competitors. You may even be using some of them now, not knowing the value they can bring you when evaluating your competitors.
Some of them are:
This is a simple and free SEO tool that will send reports directly to your email. If you want to know every time a competitor is quoted on the Internet, whether in a link or a sentence in a text, you will receive a report. You can monitor keywords as well. It's up to you to decide what is important to track.
Some ways to use these tools:
Get to see where your competitors are being cited (backlinks).
Monitor the mentions made about your companies (especially for those in complaints – this will allow you to respond and solve problems).
Monitor keywords (this will give you an idea of what is being discussed, giving you the chance to produce content about it).
And to further improve it, it's a free tool.
This is a tool with some interesting features that focus on blogs, videos and social networks. You search for a term, either a keyword or a company, and the tool will show you everything that's being said about that term in blogs and social platforms. You can see how often and how often the term has been mentioned and you will be able to subscribe to an RSS feed for that term and not miss any further mention of it.
The use of it is very similar to Google Alerts, but with SocialMention you can do a cross-analysis of what is being said through the various social networks. And for free, which makes it a great pair for Alerts.
Ubersuggest is outstanding among other Website Keyword Research, Content, and Reverse Engineering Tools.
It gives you information that enables you to figure out what Google loves about sites that are on the primary page of Google for whatever catchphrase you search or need to target while giving you information on which are the best watchwords to target significant to your site or your rivals sites.
Every good spy needs an impeccable organization. This tool will allow you to save pages from the Internet to read later. Once you register you can add a bookmark to your bar to make everything simpler. When it comes to spying on your competition, it is essential to know who your competitors are and what your pages and blogs are. This tool will help you maintain that control.
It is also free and you will keep your competitors' pages saved so you do not miss your updates and know everything they are doing.
One of the favorite tools of marketers since it specializes in getting data from competitors. You will only need to enter the URL of your competitor's website and you will immediately receive information about the keywords it ranks on, organic searches, traffic, and ads. The best part: everything comes in graphic format, which makes comprehension much easier.
You will get lots of information only with the free version of SEMRush. But if you want more information and bigger details, the subscription costs about 70 dollars a month. SEMRush provides its uses a 7 day free trial so you can give the SEO platform a shot!
Once separated into Google Keyword Tool and Traffic Estimator, this new Google tool seems to have it all. It is not just for an analysis of your competitors (it is more useful for your own site), finding data on your competitors is one of the features of the tool.
You can search for a keyword or ideas for ad groups, get a statistics history, and see how a list of keywords is performing. So if you know the keywords your competitors are using, you'll know how they're performing. And because it is from Google, the tool is considered one of the best available in the market.
To use it, just sign up for a free AdWords account.
This tool was developed by MOZ, so we know its quality. It is one of the most popular today and allows you to follow the link building efforts your competitors are making. You can see who linked to them, domain authority and anchor text. You can also compare link data, which can make things easier.
You can get some of the data for free, but to unleash the full potential of Open Site Explorer, you'll need the standard Moz's Analytics package that costs $99 a month.
And you, do you think you can get valuable information with these tools? Do you think that monitoring the competition really is a valid effort?
And to better understand what you need to observe, you need to know where you want to run your business. So be sure to keep track of your team's metrics: they're the way to go.