E-Commerce SEO
Odawgs Diesel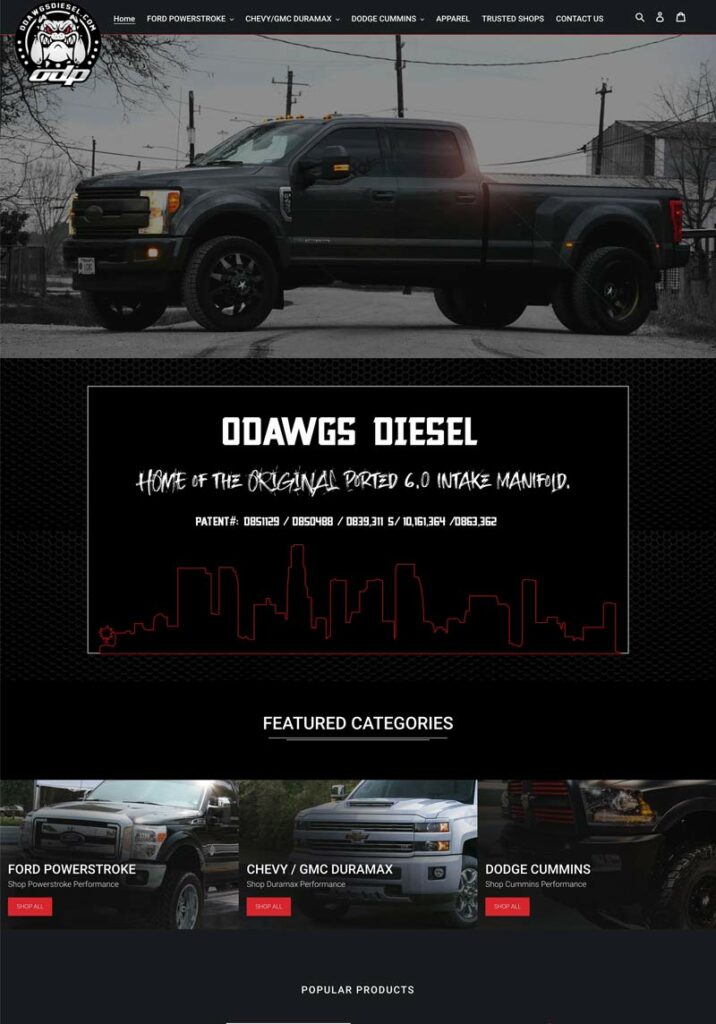 Odawgs Diesel is a company that specializes in diesel engine parts. They offer many different products and services, but one of the most popular has been their patented intake manifold. This product was created to give cars an improved fuel efficiency and lower emissions, while still retaining the power they need to provide good performance. Odawgs Diesel needed a website design because converting online visitors into paying customers is essential for their business success.
The website platform they were using was very difficult to navigate and the design wasn't aesthetically pleasing. This led to a decrease of online visitors, which ultimately hurt their ability to convert converting those visitors into paying customers.

We stepped in and helped give them a more modest look while focusing on SEO best practices to help bring more traffic to the site. After meeting with Odawgs to decide which platform to utilize, we all agreed on using WordPress along with Woo-Commerce. The switch in website platforms made it easier for Google to crawl the website, thus resulting an increase in their overall traffic.
Before redesigning their website, they weren't generating any traffic what so ever. One month after the launch, the website started generating traffic. Over time the website generated around 1,400 organic visitors after continuous optimization and implementing best SEO practices.
Lets Chat
See What Seyfmark Can Do For you