Website Redesign
Islamic Circle of North America (ICNA)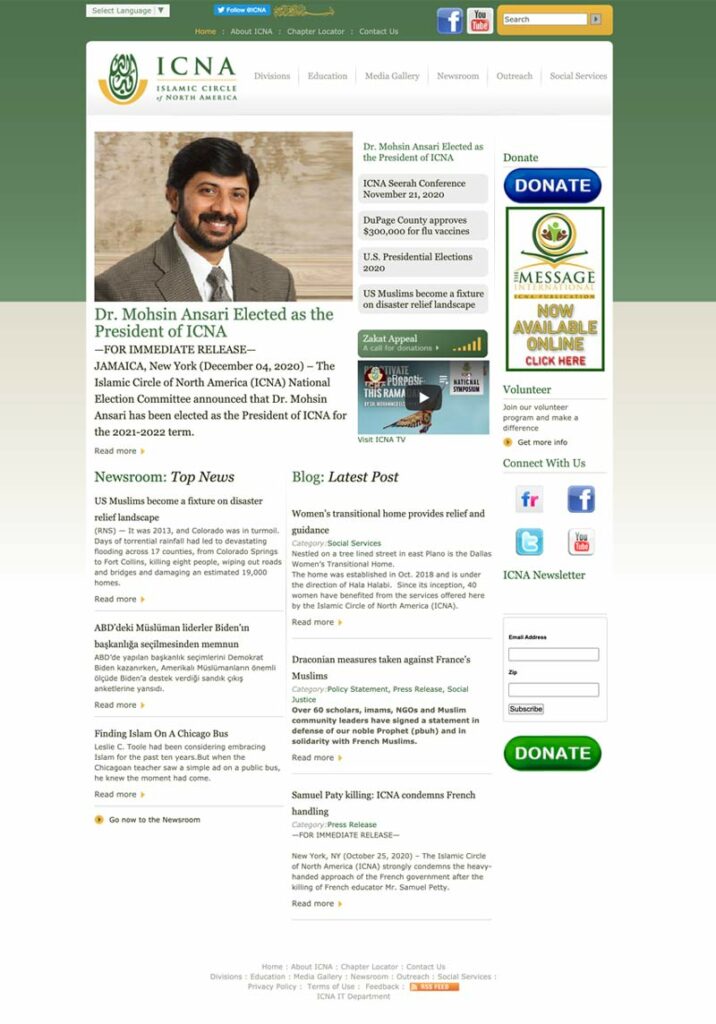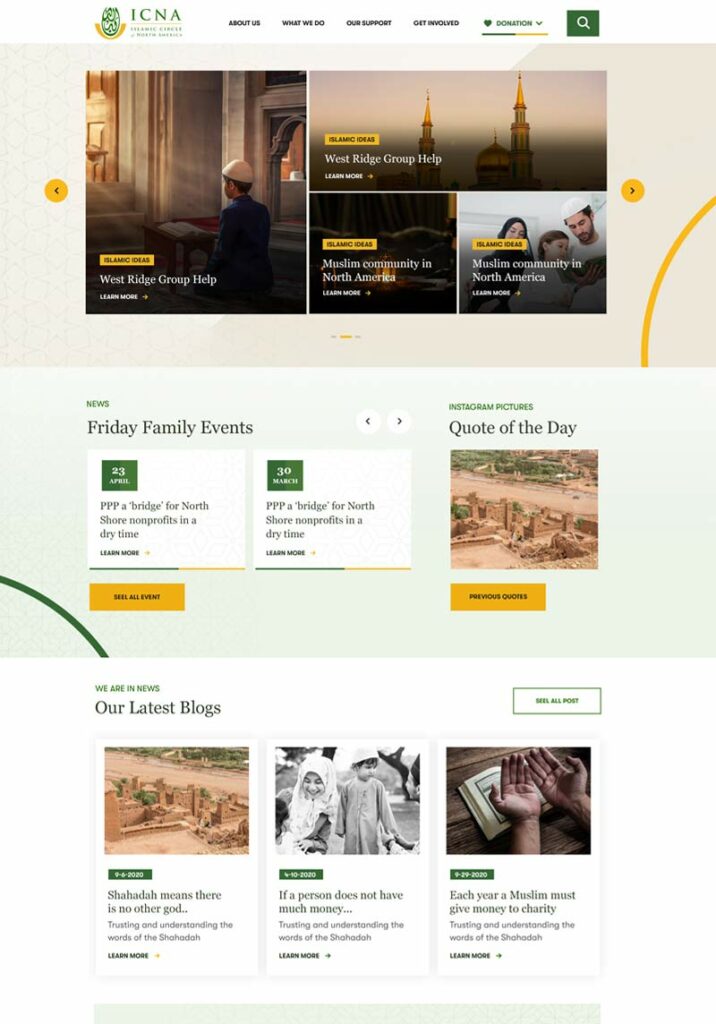 The Islamic Circle of North America (ICNA) was looking to modernize their website and improve search engine rankings. Originally, their previous site had a very old look to it and needed a revamp. They wanted a new website that was more responsive on all devices, as well as more scalable as they wanted to add more content in the future.
The design of ICNA's new website is much simpler and cleaner looking compared to their original site due to implementing best practices from the start of this project. These include responsive web designing, mobile first layout, parallax scrolling effect and other various techniques used throughout the redesign process. These changes resulted in more natural navigation patterns resulting in higher engagement rates when sampling user feedback during testing phases.
Following this website redesign, the organization saw an increase of 250% in monthly donations, an increase in Google rankings, and an increase in overall engagement from their users.
Lets Chat
See What Seyfmark Can Do For you